There's an interesting  version of the 355 Lunar Rover on eBay at present (Buy It Now listing ends 28th April 2019).  It's the 'Tioxide Paints' version and priced at £225 – not cheap but they are pretty rare.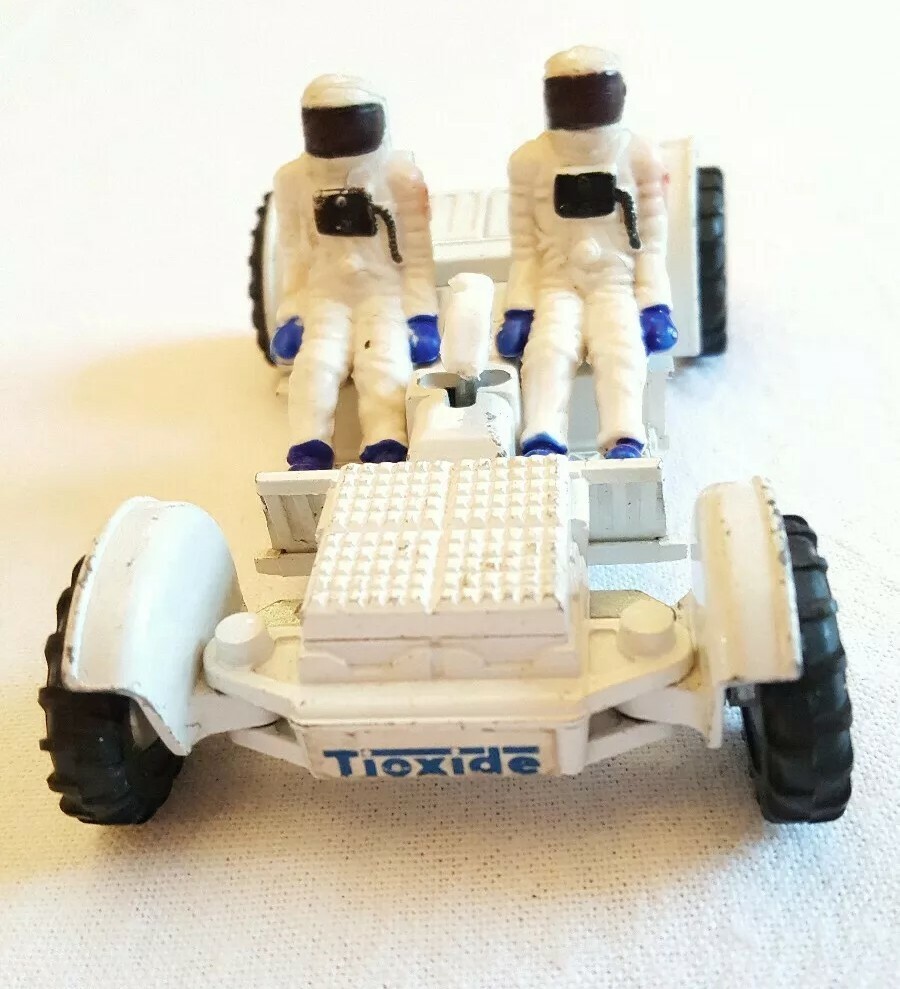 But it was not just the Lunar Rover or even Dinky that only caught the marketing people at Tioxide Paints' eye. A Corgi Concorde and a Spot-On Land Rover were also branded with Tioxide. I am led to  understand that all three toy companies provided unpainted models to the firm who then coated them with a Tioxide based paint (the Tioxide bit is a whitening chemical and still used today) and stickers, and this done was around 1967/68.
There were only a few models produced for senior managers and favoured clients.